Hi everyone. I wanted to say thank you for your support with the Myths of Dymos. Today I've got a new book to review, Orenda.
Rating: Five out of Five stars
Story:
Orenda is about a girl named Willow, or Lil as she prefers to be called. She has a strange dream and starts seeing people from her dream around town. Eventually she goes with one of them and learns a parallel world exists. It's similar to ours except for the presence of magic. Lil learns that a demonic sorceress is destroying this world and is seeking to do the same to our world. Lil has to work with her new friends to find a spell book before the evil sorceress does or Earth is doomed.
The story is very fast paced, but it is well written. The story combines elements of high fantasy with fairy tales. I wasn't expecting to see someone from Arthurian legend appear in the story. I've also read about the groups of fairies known as the Unseelie Court and the Seelie Court, which are either mentioned or appear in the story. This is something fantasy lovers will want to read.
Caution:
The h-word is used a few times. The sorceress is mentioned to eat people, though we never see her do it.
Lessons:
We should use our gifts and talents to help others. If we spend our time seeking worldly fame and glory we may lose the things that are far more precious. We should be willing to help those in need.
I also have another book to review. This pertains more to Narnia and C.S. Lewis: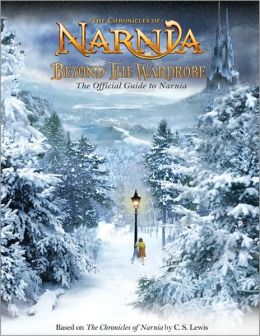 Rating: Five out of five stars
Story:
There isn't any fictional story here. However the book talks a great deal about the life of C.S. Lewis and the life he breathed into The Chronicles of Narnia. I learned a great deal about the cultures that had an influence on the creation of Narnia. I enjoyed learning how much C.S. Lewis loved stories and the influence that they had on his writing career. Definitely worth getting if you want to learn more about C.S. Lewis and Narnia.
Caution:
Nothing to worry about.
Lessons:
Books and stories can have a powerful influence for good.